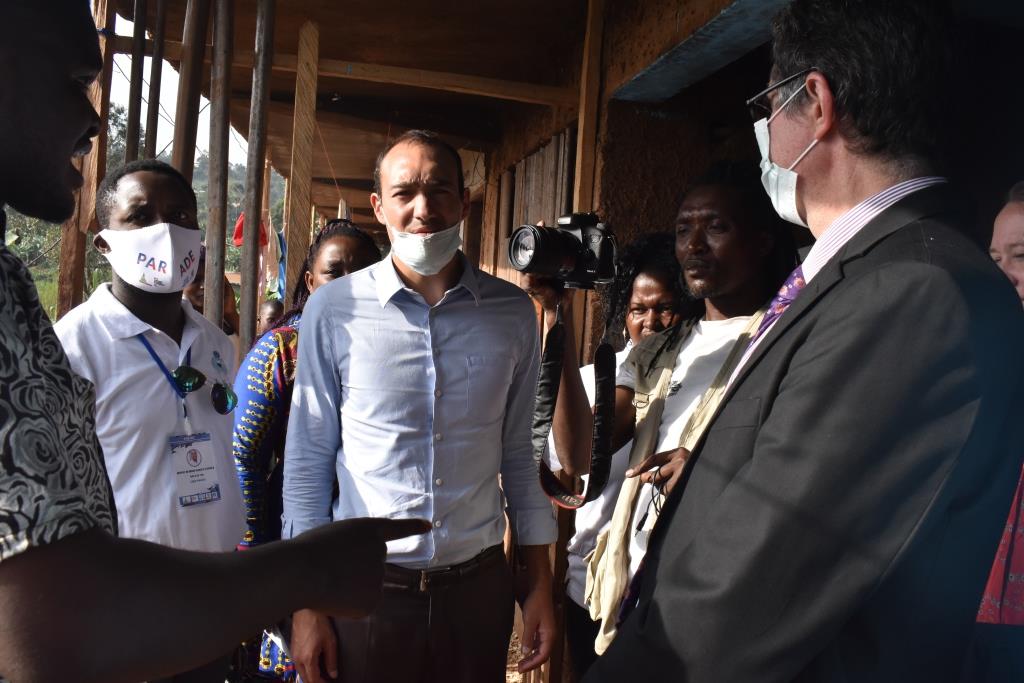 Dschang is saturated because of the crisis in the two regions of Cameroon which has cause many Cameroonian citizens from the North and South West regions to flee with their children which are their hope and joy for tomorrow for their dear lives and seek security in neighboring towns such as Bafoussam, Santchou,Fongo­Tongo and Dschang.
It is shocking to know that these populations fled to unknown destinations. Especially those to Dschang sub Division, Menoua Division in the West Region of Cameroon who now lodge in the next available building they find themselves. Some of these internally displaced persons (IDPs) go to uncompleted buildings in Dschang where they are laying their heads hoping and praying that things get better for them to return home to their ancestors. It is so terrible to know that even these uncompleted buildings lack basic amenities such as water neither from a well nor a forage and toilets thus making habilitation there extremely difficult.
The Cameroon Debate Association was out again between the 31st to the 05 of November 2020 to get these IDPs registered as well as their field of needs, with the same old song of feeding, education of their kids, pocket allowances, house rent just to mention a few. But this cite´ located some 3 kilo­meters from the Dschang center police station seems to table a hand full of problems which are indeed major ones. Even with this numerous challenges, these IDPs are still optimistic, confessing that the future of their children won't be shattered, believing that by our support either in kind or in cash, it shall go long way alongside other humanitarian organizations to help them come out of these virus that is eating away their joy with regards to education, logistic, feeding, linguistics and psychosocial co-existence.
Mary Njijong
Community Development officer
Read more about the situation of IDPs in the World on the UNHCR platform