GIFTS OF HOPE: the fourth distribution of fruit and non-fruit items to Idps at Tsinkop, Dschang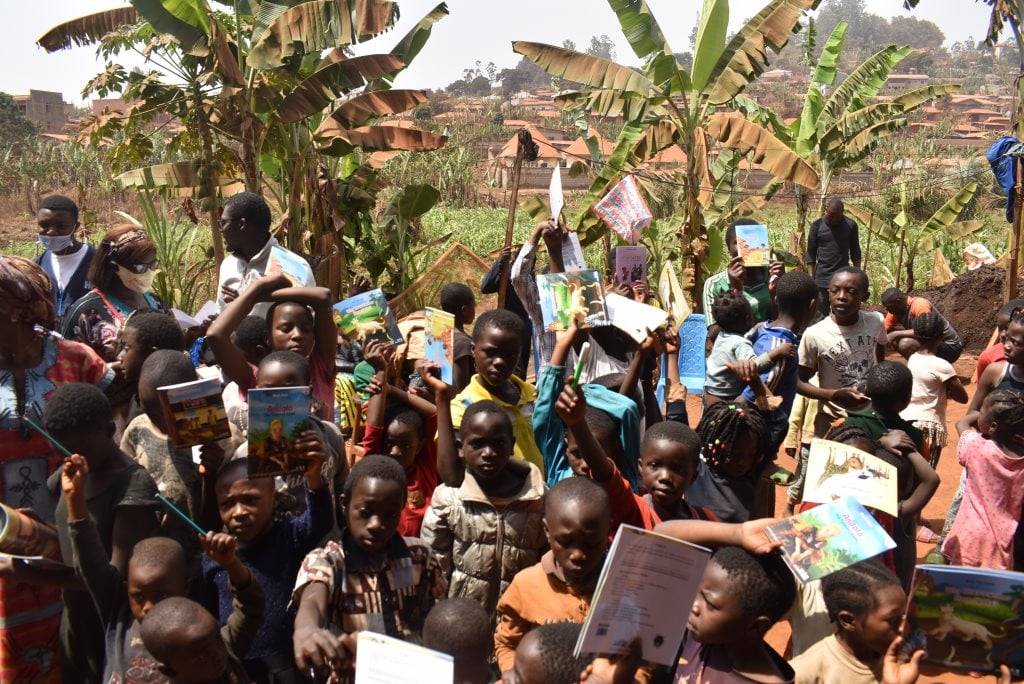 It is over a year now that the Cameroon Debate Association (CDA) brings assistance to the internally displaced persons in Dschang, passing by her programme entitled, the gifts of hope to the Displaced in Dschang through distribution campaigns of non-fruit and fruits items. During the year 2020, the three (3) first editions, impacted the lives of over two hundred and fifty 250 households in Dschang. As we entered the year 2021, the team has realised one campaign at the displaced camp in Tsinkop-Dschang, with a target of over 75 households.
On the 30th day of January 2021, the Cameroon Debate Association in partnership with Bikutsi, Muna Kalati, and Hope for Nations carried out her first distribution campaign for the year 2021, in the quarter Tsinkop in Dschang, West region of Cameroon. This distribution profited to about 300 displaced persons in the camp of Tsinkop. However, it is worth proclaiming that this campaign was unlike the previous, for two activities were included, namely, HIV/AIDS tests and animation and text-books sharing to kids. The items distributed include, rice, garri, Elena tomatoes, salts and maize, dresses and shoes.
Alongside, Muna Kalti, animated activities with displaced kids on peace building, shared 80 texts books and cookies to 80 kids. In the same way, the partner Hope for Nations conducted 80 HIV/AIDS tests and discussed other hygienic tips with the displaced persons. Everyone returned home with a smile on the face.
List of partners for Humanitarian intervention
Written by,
Tsague Willy