Parade Cameroon: Community dialogue for Peace in Tsinkop-Dschang, Cameroon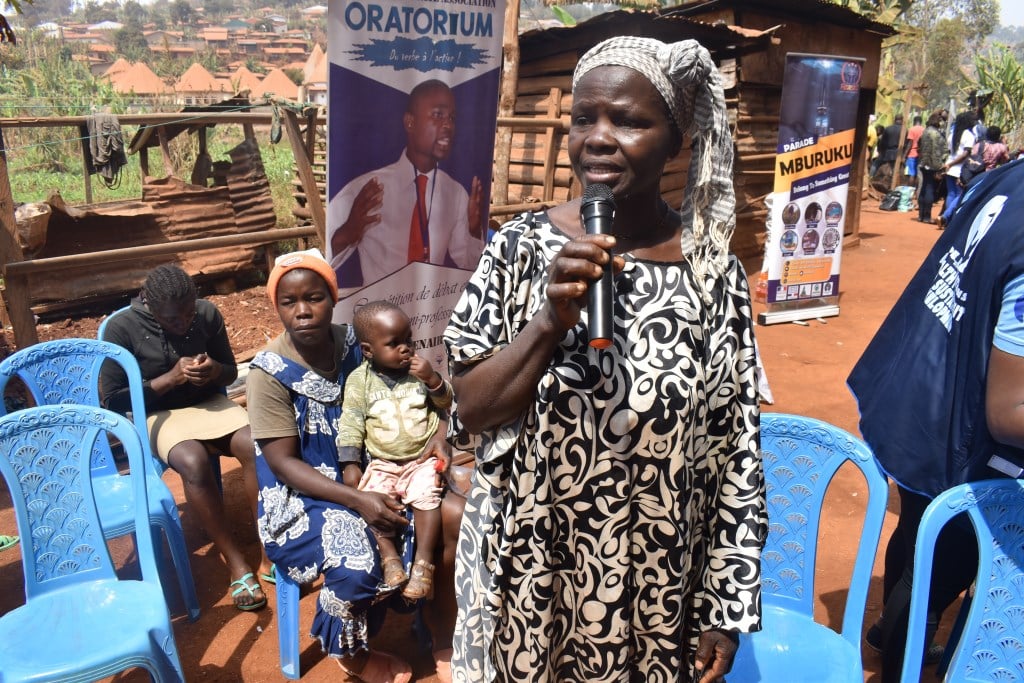 The Crisis in the North West and South West of Cameroon has generated enormous lost, and prompted the displacement of the majority of the population. Dschang, the neighbouring town is hosting a huge number of internally displaced persons and figures keep rising as we push forward into the crisis. Thus, the demographic boom has hardened life for all, as the population strives to find activities that worth earning a living. Mindful of the current dispensation, the Cameroon Debate Association (CDA) initiated since 2019, a set of activities, which aim at empowering displaced persons, and surveys on classification of their needs in the West region of Cameroon. Still fuelled with the zeal of recording the needs of the displaced and sorting out a permanent solution to the Anglophone Crisis, the Cameroon debate association in one of the activities of her project PARADE II conducted a community dialogue for peace in the displaced camp of Tsinkop, Dschang in the West region of Cameroon.
On the 30th day of January 2021, PARADE II team conducted a community dialogue for peace in the displaced camp in Tsinkop, Dschang-Cameroon, with over sixty four (64) displaced persons. During the session that lasted for over three hours (3H), coordinated by Tsague Willy and Belgerelle Zandzi, the participants discussed their lives before and during the Anglophone crisis, in the host community, and ended with proposals of strategies to end the Crisis. In exchanges, all the participants gave a portrayal of the violence and ordeals they experienced before leaving the war zone. For instance, many said to have spent months in the bushes as they fled out of their previous home. Also, they claimed that they have yet relatives in bushes because of lack of accommodation or feeding meals.
However, the displaced said to have good contact with the host community. In other words, they cooperate, share, eat and assist one another in their different communities. Although there is, often, a kind of language barrier, both the displaced and the indigene of Dschang live peacefully. As per the proposed solutions to the crisis, proposals from many pointed at the release of the imprisoned displaced, an invitation of the diaspora and those in the bushes for the round table dialogue.
All proposals of displaced channelled to the PARADE II team during the community dialogue are registered for a proper report on peace-making in situation of crisis.
Written by,
Tsague Willy