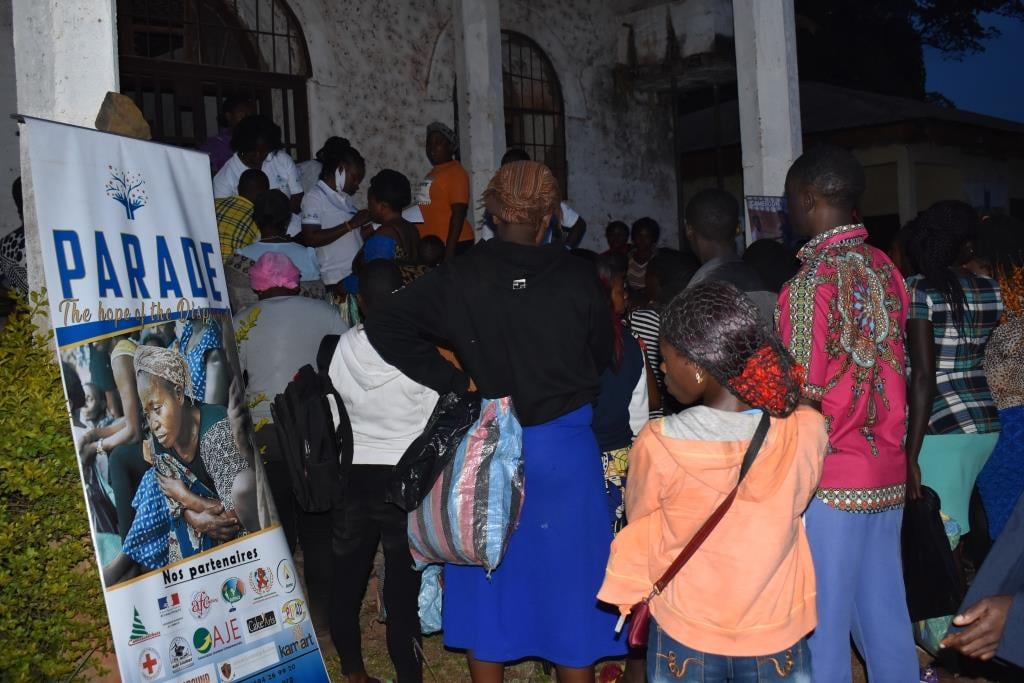 The Crisis in the North West and South West of Cameroon has generated enormous lost, and prompted the displacement of the majority of the population. Dschang, the neighbouring town is hosting a huge number of internally displaced persons and figures keep rising as we push forward into the crisis. Thus, the demographic boom has hardened life for all, as the population strives to find activities that worth earning a living. Mindful of the current dispensation, the Cameroon Debate Association (CDA), through the project PARADE, initiated since 2019, sets of distribution campaigns of non-fruit and fruit items in Dschang displaced communities. So far, three campaigns have been carried already in different displaced communities in the Dschang suburbs, notably, Foto, Tsimbing, Tchoualé and Foreke.
On the 18th day of the November 2020, the project team PARADE II coordinated a distribution campaign of Fruits and non-fruits items to the internally displaced persons in Foreke, Dschang Cameroon. The chief of Foreke hosted the event in his palace, as a good number of the displaced turned out. Besides, about one hundred and twenty (120) internally displaced persons honoured the invitation and returned home, each, with a packet, and satisfied. A packet includes rice, oil, soap, salt, cube, tomatoes, clothes and shoes. The traditional and administrative authorities and inhabitants of the locality congratulated the initiative.
Following the calendar of distribution, the next campaign will be held at Tsinkop, Dschang, on January 2021. For this upcoming campaign, the construction of a well at the displaced camp of Tsinkop is envisioned and other surprising stuffs. So, the team PARADE II thanks the donors of the current distribution and raises an alert for entries for the next distribution.
                                                                                             Willy Tsague
Community manager