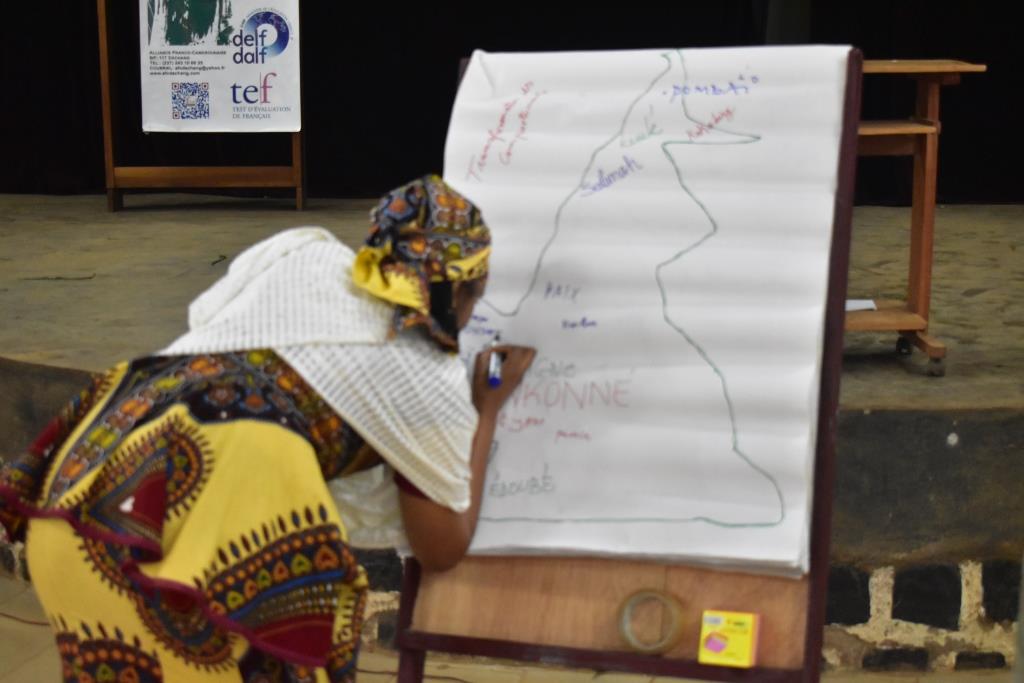 Meeting the IDPs in Dschang sub-division, especially in the quarters: Tsinkop, Madagascar, Tchoaule and Sonel has become a routine to the Cameroon Debate Association. When the CDA community mobilizer had to move from households to identify IDPs daily life (challenges or difficulties) and their interaction with their neighborhood in order to a map of IDPs needs, she returned with alarming results. Besides, the internally displaced persons are facing a handful of challenges related to their habitations, health, and neighborhood. The purpose of mapping the needs of the displaced is to ease the process for humanitarian interventions of organizations or donors.
It is worthy of note that these pre –mentioned communities in Dschang are normally called ''le quartier des Anglophone'' due to saturation of internal Displaced persons from the North and South West region of Cameroon, not forgetting some French speakers from the above neighboring 2 regions whose lives and families had limited security. So far, this exercise was carried out from the 16th to the 23rd of September 2020. With over 209 house hold identified with an estimated population of about 1500 persons who are expecting aid from the Cameroon Debate Association and other humanitarian organizations or donors to help them in diverse domains. Some of the domains that they need aid includeː feeding, house rent, school fees, matrass, pots, sewing machine, moto bike, capital to do Mobile Money business, table market, medical care just to name a few. Some farmers by profession say they need a land to cultivate which ties to the project of empowerment of the IDPs in Dschang and its environment, second phase [PARADE 2].
Cameroon Debate Association is putting all that is worth to ensure that PARADE 2 successful not only in terms of self-satisfaction but also to make sure that these gifts are indeed given to the needy and accordingly, because it is not just about helping the IDPs but rather knowing exactly what to give and to whom. By doing this, we shall be fulfilling the vision of bringing ''Gift for hope'' which is our major priority to put a smile on the IDPs faces.
These IDPs were so interested and promise their devotedness as far as this GIC program is concerned. As some of the agric engineers like the Delegate of the GIC Green Moves stood on the fact that such projects should go operational in the sense that it is for mutual benefit. More so, it is going to help IDPs have a positive sense of direction, ravage poverty, reduce psychological stress and equally build a sustainable Cameroon economy.
Mary Mafang Njijong
Community Development officer