AFRIKA Afwake: where the female leadership begins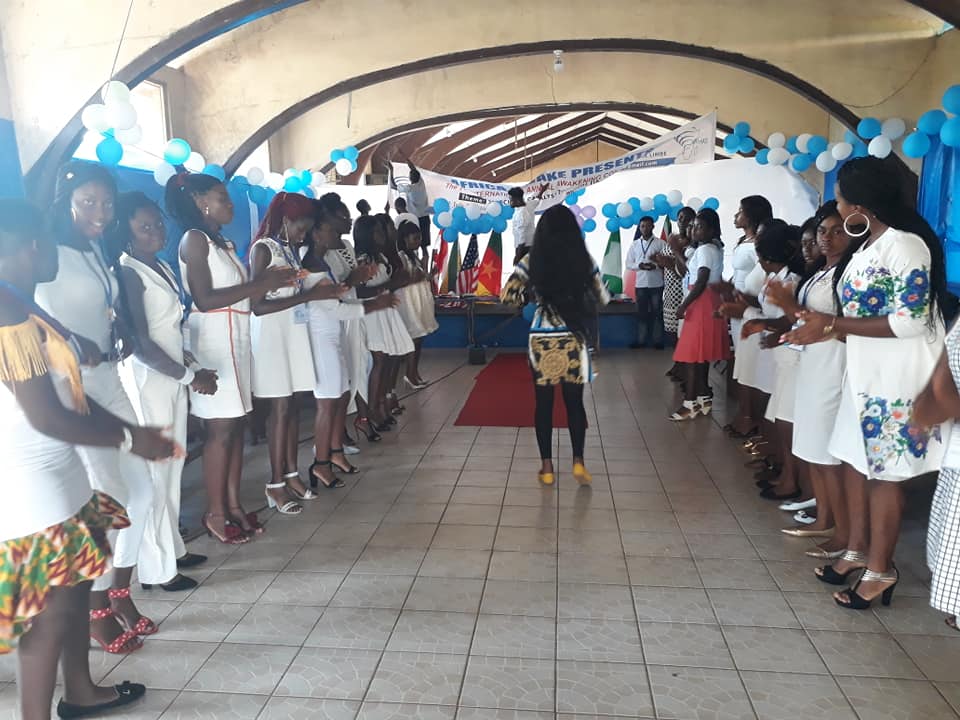 Saker Baptist College-Limbe, July 2019
Report of the CDA's participation in Africa Awake annual congress
Following an invitation of the CEO of Africa Awake (Afwake), Miss Lydhan Enanga on the 12 July 2019 requesting the Cameroon Debate Association (CDA) to participate in a Congress centered on public speaking, debate and its openings, the founder of the CDA, Binyou Marius and two members (Kenfack Derick and Momo Berenice) represented the team. This giant congress held in the Saker Baptist College of Limbe organized on the theme: "Speech as a catalyst to great opportunities", spanned from the 14 to 21 July 2019.
The team of the Cameroon Debate Association actually left Dschang on Monday, 15th July 2019 for the Saker Baptist College, Limbe. Upon arriving the College the following day, the CEO of the host Association Afwake, had set the ground work for a convenient welcome. Afterwards, the Cameroon debate association were led to their apartments. From the 16 to the 20 of July, series of debates and public speaking rounds were held in the different classrooms of the Saker Baptist College. Keynote speakers gave interesting matter on topics such as:''Woman empowerment'' by Miss Helene,business plan'' by Mbain Derick and Time management by Madame Hannah. These days of tensed activities were in line with a particular dressing code that embraced the general programme of the congress. Exchanges during the debates were remarkable, and conducted in an ambiance that instigated admiration. Given activities were partitioned into three separated workshops, made up of outstanding juries (adjudicators) from diverse debate associations and talented debaters (students) from diverse institutions, the exchanges were quite enriching, especially as the students were given the room for preparations. From the Cameroon debate association, three adjudicators were on board, namely Momo Berenice, Marius Binyou and Kenfack Derick. Friday 19 July all AFWAKE participants went to the beach for a refreshing debate and public speaking semifinals. It was an interesting debate match following the British parliamentary format opposing the best four themes that evolved victorious during the preceding rounds. In an inspiring environment, each speaker staged the floor to present his argument regarding the standpoint of his team and the motion that set the ground work for the debate. The Day ended with a cocktail at the beach.
Saturday 20 July, the entire team went out on a clean-up campaign turn in town. A gesture that was appreciated by the entire Limbe municipality. It is however worth indicating that the clean-up campaign was just a means to better prepare the white party on programme to round off the day. But the CDA team did not go through the event giving after the public speaking final, they left the party for Dschang; the home town of the association.
The Cameroon Debate Association (CDA) team at the AFWAKE congress.
More about Africa Awake here